I saw these top images of this beach shack in Uruguay on all the mountains the other day and fell in love. This got me thinking about beach bungalos and little getaways so then I started googling beach shacks and found a treasure trove of amazing images.
One thing that surprised me when I moved to South Africa is that many South African have "holiday homes." They aren't just for the wealthy. They are more modest than the vacation homes of Americans (which are usually reserved for the wealthy). They are simple and modest and perfect for a relaxing weekend getaway. The other part that I love about South African holiday homes is that often they are passed from one generation to the next, instead of being sold off to the highest bidder (which often happens in the States). It's such a nice piece of family history and tradition to keep going.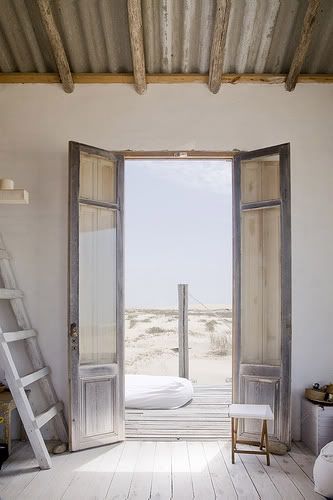 Seen below the 338 sq. foot beach bungalow of studiomama in Northeast Kent, UK.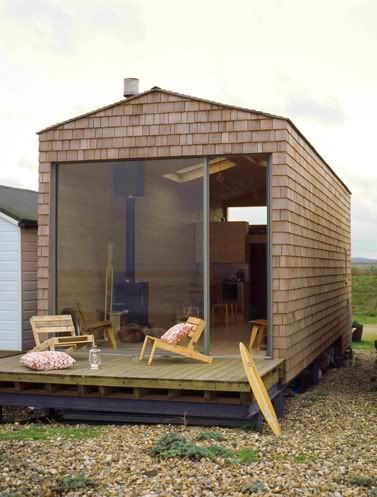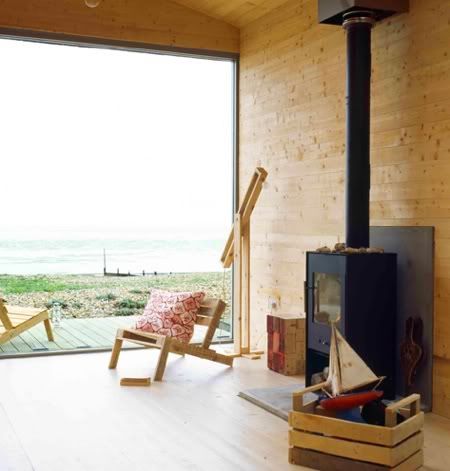 Probably my favorite- below is Helen & Fraziers beach shack in the Isle of White, UK.