I thought I'd share one of the fun projects I've been working on for the last several months.
gather.
is working on curating a new / old space (it's a historic building, currently being renovated) here in Cape Town. It's called The Woodstock Foundry and it will be a mix of retail and creative offices and studios. Best of all- Andrew is opening a retail space there! Below is the mood board I created for his shop- Selah.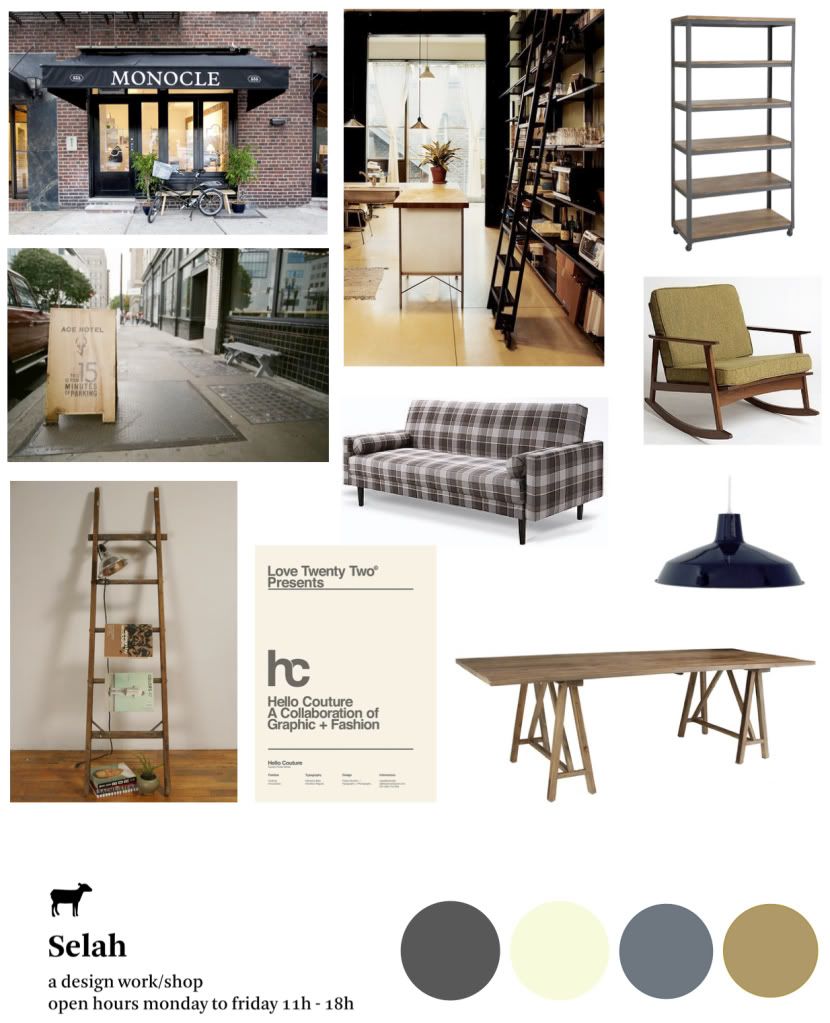 So besides finding the right mix of creatives to go into the space, I've been busily working on the interiors for Andrews shop. It's such a fun project! We still have a few spaces left- so if you live in the Cape Town area and are looking for a studio, office or retail space please email me! Can't wait to show you guys the final product!