If Jane Austen were still alive she'd be wearing Erin Fetherston's Resort 2011 Collection.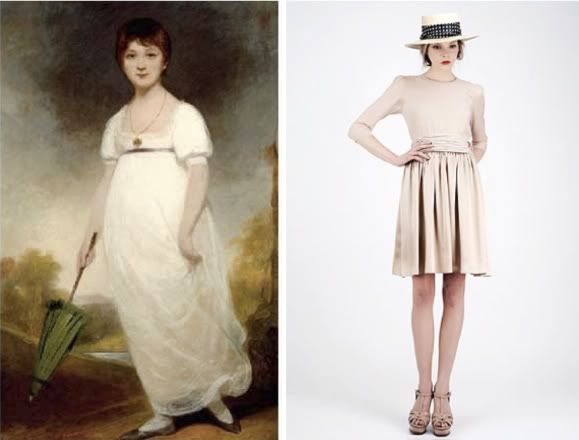 I have to admit, this one was hard. I decided to go with this look from
Erin Fetherston
because it felt like something one of Jane's characters would wear if a modern day Pride and Prejudice or Sense and Sensibility were being filmed. I think Jane put a lot of herself and her acquaintances into the characters that she wrote about. In her real life, she loved to dance, take long walks in the country, read, and most of all she loved to study people. Does any of this sound familiar? I could definitely see Jane wearing this outfit while picnicking in the English countryside. What do you think? Thanks to
Diana
for the Jane Austen suggestion and to see the rest of the Now and Then gang go
here.